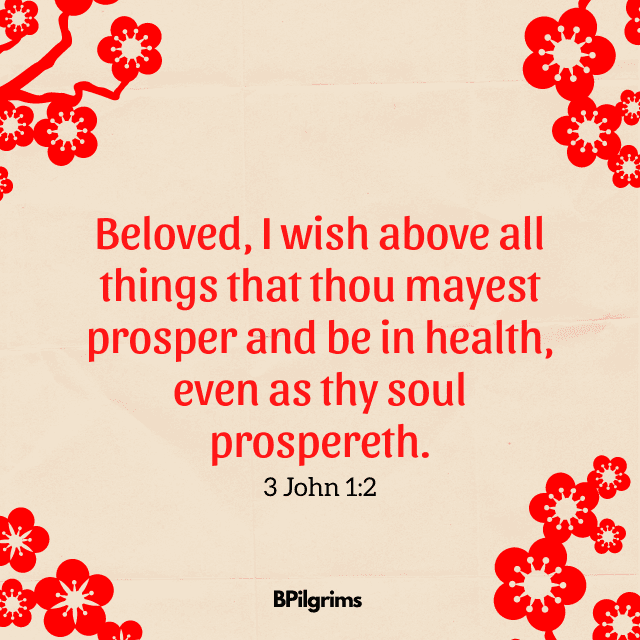 "Gong Xi Fa Cai" is a common refrain that is heard during the Chinese New Year. It is commonly translated as "Wishing you a prosperous new year." Literally, it means, "Congratulations and joy on your prosperity." The pagan Chinese are peculiar people deeply engrossed with health and wealth. Anything which they think can bring them these two will be pursued relentlessly, although the basis of such practices is no more than superstition.
The Chinese New Year is a time where such superstition runs rampant. The word Fu (Wealth) is hanged upside down at the door. Why upside down? The reason is the term for "upside-down" in Chinese sounds like "arrived." Hence, by hanging character "Wealth" upside down means wealth has arrived at the door. Sweeping the floor is strictly prohibited during the Chinese New Year as one may sweep away good luck out of the door. The Cantonese, in particular, are obsessed with things which have good-sounding names to bring in good luck, such as mandarin oranges (kum – gold), black seaweed (fatt choy – prosperity), oyster (hou si – good events), prawns (ha – laughter), sticky cake (lin go – a higher/better year), etc.
Is it right for a Christian to wish "prosperity" for others during Chinese New Year? We must note that the Bible does not condemn such a wish of blessing for others to prosper. The apostle John greeted the church, "Beloved, I wish above all things that thou mayest prosper and be in health, even as thy soul prospereth" (3 John 1:2). The apostle desired that the people of the church to be blessed with health and wealth. Thus, it is not wrong per se to wish others to prosper, but we must be careful not to imbibe the wrong ideology/theology behind the blessings of health and wealth.
The Lord Is the Fountain of Blessings
In the eyes of a Christian, the source of blessings of health and wealth must be from the Lord and not based on superstitions. The Lord God almighty is the true fountain of blessings. Blessings of health and wealth will come to us by keeping the Law of God "Keep therefore the words of this covenant, and do them, that ye may prosper in all that ye do" (Deut. 29:9; cf. Josh. 1:7-8). Joseph was a man who held to such a theology. He made it his aim to keep the laws of God, regardless of whatever would happen to him. Even when he was sold as a slave to a pagan master, he was determined to honour God in all that he did. And the Bible says, "And the LORD was with Joseph, and he was a prosperous man" (Gen. 39:2). Joseph honoured God to the extent that even his pagan master recognized that it was the Lord who had blessed Joseph. Truly, the blessings of prosperity will befall a man when he walks in the ways of the Lord, and delights in the Law of the Lord; for such a man, the Bible equates him to be "like a tree planted by the rivers of water, that bringeth forth his fruit in his season; his leaf also shall not wither; and whatsoever he doeth shall prosper" (Ps. 1:3). Have you been blessed of the Lord lately, either in health or wealth, or both? Then, remember to attribute to the God the glory due unto His name. Declare and magnify His name to those around you. Praise God from whom all blessings flow!
Focus on Relationships, Not Blessings
It must also be noted that Christianity does not focus solely on the blessings of God. Even though God does bless and prosper us, but the blessings of God in prosperity, especially in wealth, are not what a Christian should relentlessly pursue, as the pagans do. Rather, the focus of Christianity is the believer's relationship with God. We are called to live a sanctified and separated life unto God. We are called to detest sinful living and draw nigh unto God. We are "a chosen generation, a royal priesthood, an holy nation, a peculiar people;" having been called "out of darkness into his marvellous light" (1Pet. 2:9). Our ways of living are simply different from that of the pagan world. While the pagans strive to have an abundant of the material things in this world, we strive to live a holy and spiritual life unto God – a life that is pleasing unto God, walking in the ways that God desires of us. If it pleases God to bless us and to prosper us, we thank God for His blessings. The blessings of prosperity are the fruits, and not the focus, of our walk with God.
Some in Christendom have erred in preaching a "health-and-wealth" gospel. Although the proponents of such a theology attribute to God as the fountain of such blessings, but they have erred in that they place undue emphasis on the blessings instead of the relationship. No doubt it is true that a spiritual man of God will be blessed, but in the health-and-wealth gospel, the blessings become the yardstick of the spirituality of a man. In other words, according to such a doctrine, a man who is tremendously blessed is spiritual; and who is not is a great sinner. Thus, followers of such erroneous doctrine relentlessly pursue for blessings of prosperity and health as a sign of their spirituality and godliness, thinking that to be blessed or having gain is being godly. The apostle Paul warned the young Timothy concerning such people who "supposing that gain is godliness: from such withdraw thyself" (1Tim. 6:5). Rather, as the apostle put it aptly in the next verse, "But godliness with contentment is great gain" (1Tim. 6:6). The gospel of health and wealth is a diluted gospel that aims to tickle the ears of the masses and to appease their appetite for the worldly things. Such a gospel never proclaims the more important need of a depraved man to have a right relationship with God; it never offers the sinful world salvation through the Saviour, simply because the topic of sin is omitted from the equation. Let us learn to see blessings of God in the right perspective.
So, during this Chinese New Year, should we refrain from wishing others "prosperity" and frowning upon those who do so? Or do we refrain from bringing mandarin oranges in our visitation? We need not go to such extreme; but on the other hand, do not be caught up and imbibe the superstition behind such practices. It is important and appropriate for us who are in the light to present the right perspective to blessings of prosperity. Our focus is on our relationship with God but we must also remember that we have to build good relationship with others that they may be drawn to God: "Let your light so shine before men, that they may see your good works, and glorify your Father which is in heaven" (Matt. 5:16). Greet each other with wishes of "Peace for the New Year." Enjoy your Chinese New Year celebration. But let us also remember, that we can never bring any blessings of prosperity beyond our grave. "In the day of prosperity be joyful, but in the day of adversity consider: God also hath set the one over against the other, to the end that man should find nothing after him" (Eccl. 7:14). May the Lord bless you with peace ever more.
Reflect: How can I glorify and praise God in this Lunar New Year amongst families and friends?
https://sharonbpc.wordpress.com/2012/01/15/blessings-of-prosperity/