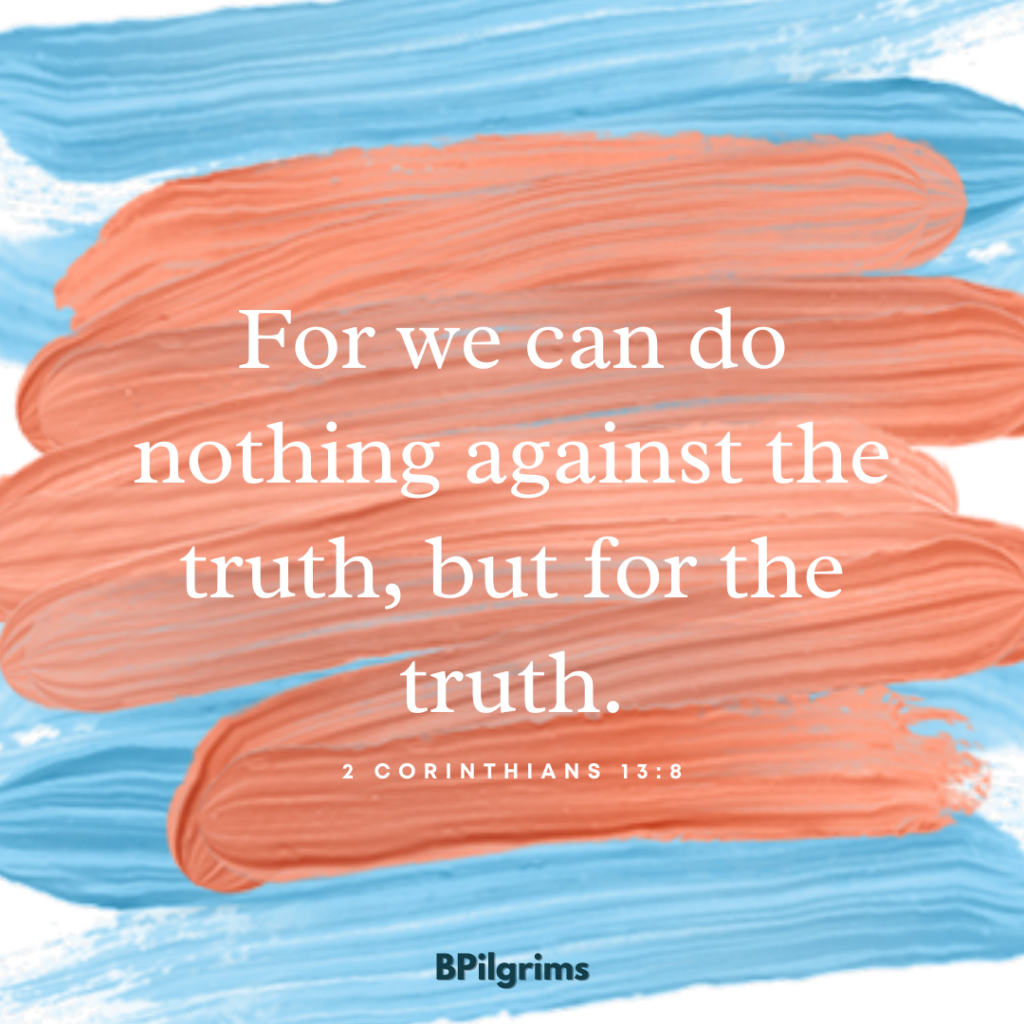 Truth reigns. Paul writes: "We can do nothing against the truth, but for the truth" (2 Corinthians 13:8). As God's people, we must be committed to the truth. And the truth is found in the revelation of God. Divine revelation comes from the living Word and the written Word. The writer of Hebrews says, "God, who at sundry times and in divers manners spake in time past unto the fathers by the prophets, hath in these last days spoken unto us by his Son, whom he hath appointed heir of all things, by whom also he made the worlds" (Hebrews 1:1–2).
The Living and Written Word
The living Word is the Son of God, our Lord and Saviour Jesus Christ, who is the perfect revelation of God. He declares to the disciples, "I am the way, the truth, and the life: no man cometh unto the Father, but by me" (John 14:6). That which was spoken "unto the fathers by the prophets" refers to the written Word – the Holy Scriptures. And our Lord Jesus also declares, "Sanctify them through thy truth: thy word is truth." (John 17:17). Thus, the Word of God is the truth (not just that it is true), and the truth is the Word of God. Thus, the Word of God is the sum and substance of all truth.
The Word of God – the truth – comes to us as we received, believed and are sanctified by it. Peter tells us that we are "born again, not of corruptible seed, but of incorruptible, by the word of God, which liveth and abideth for ever" (1 Peter 1:23). James says that God has begotten us "with the word of truth" (James 1:18). Being born again, we are to obey and live by the truth (Romans 6:17; James 1:22). And as Christians, we have been given "the light of the knowledge of the glory of God" (2 Corinthians 4:6) so that we are able to discern the truth, and we are also able to judge all things, including our emotions (1 Corinthians 2:13–15). The Word of God, then, is the supreme rule of our faith and life. So, we look at life and all it throws at us and our reactions and emotional responses to them by the Word of God.
Martyn Lloyd-Jones says that the Christian, having known the truth loves it and moves his heart, adding that "If you see the truth about yourself as a slave of sin you will hate yourself….[If] you see the glorious truth about the love of Christ, you will want it, you desire it. So the heart is engaged….You are moved by it that you love it. You cannot help it. If you see the truth clearly, you must feel it…that your greatest desire will be to practise it and love it" (Spiritual Depression, p. 61).
The Foundation of Truth
This means that any attempt to rectify, modify, and sanctify our harmful emotions and cultivate godly ones must be done through the Word of God. Any counselling programme to correct destructive emotions apart from the truth of God's Word is, at best temporal. It is addressing the symptoms without tackling the root causes; it is like a man who has been suffering a persistent raging fever, popping in pills to keep the temperature down instead of finding out the cause for the fever. Worse, it is dangerous by giving false hopes; it's like rebuilding a life wrecked by bad emotions on a foundation of sand. Collapse is almost certain, and "great [will be] the fall of it" (Matthew 7:27). To sanctify and cultivate our emotions, our minds must be renewed by the Word of God. We must know the Word of God. We must embrace it. And we must think and live by it. Wrong thinking will lead to wrong feelings. Case in point, your perception of a person will affect your feelings toward him. If you think that he is out to do you harm, your emotional defences will be on high alert. Likewise, if you have wrong perceptions about God, Christ, the Gospel, Christians, the church, will cause you to have emotional hostilities that are harmful to your well-being. Solomon writes, "As he thinketh in his heart, so is he" (Proverbs 23:7).
On the other hand, if we have a real encounter with God through His Son and the Scriptures, our Lord Jesus says, "ye shall know the truth, and the truth shall make you free….If the Son therefore shall make you free, ye shall be free indeed" (John 8:31–32, 36).
Essential Truths
Believers may disagree over theology and practices in the church.
Knowing God
However, there are some truths that are essential to the Christian faith, and chief among them is the character of God. We must know who God is. A right understanding of God will bolster the confidence and security of our faith. Conversely, an erroneous or defective understanding of God will shipwreck it. So, it is crucial that we know who God is and that we know Him not just intellectually but also experientially.
A.W. Tozer, in his collection of essays under the title, The Knowledge of the Holy, says, "There is nothing which is more calculated to infuse spiritual vigour into our frames than a scriptural apprehension of the full character of God." The point that Tozer is making is that a correct understanding of God is the first step toward sanctified and godly emotions.
How is that possible, and what is the link between theology and our emotions? The answer is: knowing God for who He is, what He has done and is doing, what He expects of us, are the foundations for our faith, life and worship. A.W. Pink says that the unknown God cannot be trusted, worshipped, or served. Knowing that God is eternal, that He is sovereign, that He is good, that He is full of compassion, must have a direct impact on our lives and the way we react to life's circumstances, and that in turn also determines our reactions and emotions. Therefore, a biblical understanding of God strengthens our faith and gives us an emotional balance of joy in times of sorrow, serenity in times of turmoil, calmness in times of provocation.
Accepted by God in Christ
A second essential truth has to do with salvation. We are saved by grace through faith in Christ (Ephesians 2:8). We are justified by faith in Christ alone. His life and death are the sole basis for our justification. He lived the life that we could never live, and He died the death which we deserve. The obedience of our Lord Jesus is not mechanical. It was true obedience from the heart. He delighted in doing the will of the Father. The Psalmist says, "I delight to do thy will, O my God: Yea, thy law is within my heart" (Psalm 40:8). Christ Himself says, "My meat is to do the will of him that sent me, and to finish his work" (John 4:34). Again, we ask: What is the linkage between the doctrine of justification and our emotions? I believe that there is nothing that does more for our emotional health than to know that God has accepted us in the Beloved (Ephesians 1:6). Paul asks, "Who is he that condemneth? It is Christ that died, yea rather, that is risen again, who is even at the right hand of God, who also maketh intercession for us" (Romans 8:34). And nothing "shall be able to separate us from the love of God, which is in Christ Jesus our Lord" (Romans 8:36–39). This means that all our satisfactions – our joy, our freedom, our delight – are in Him and Him alone.
Awaiting the Eternal Glory
A third truth that is essential to our emotional health is the hope that we have in Christ. Life here and now is not all there is to it. There is the hope that we have in Christ. God says, "For I know the thoughts that I think toward you…thoughts of peace, and not of evil, to give you an expected end. (Jeremiah 29:11). This is the truth that emboldens saints in the hour of suffering and dying. If we can face the adversities of life with sanctified emotions, we may echo the words of Paul when he says, "Though our outward man perish, yet the inward man is renewed day by day." For our light affliction, which is but for a moment, worketh for us a far more exceeding and eternal weight of glory; while we look not at the things which are seen, but at the things which are not seen: for the things which are seen are temporal; but the things which are not seen are eternal" (2 Corinthians 4: 16–18).
Knowing the goodness and compassion of God; that we are accepted by Him in Christ, who has promised us an eternal weight of glory; these truths will help us to see life and all that it brings in the biblical perspective, and that will align our minds and our emotions with the Word of God.
Calvary BPC Pastoral Letter by Ps Isaac Ong
(9 May 2021)