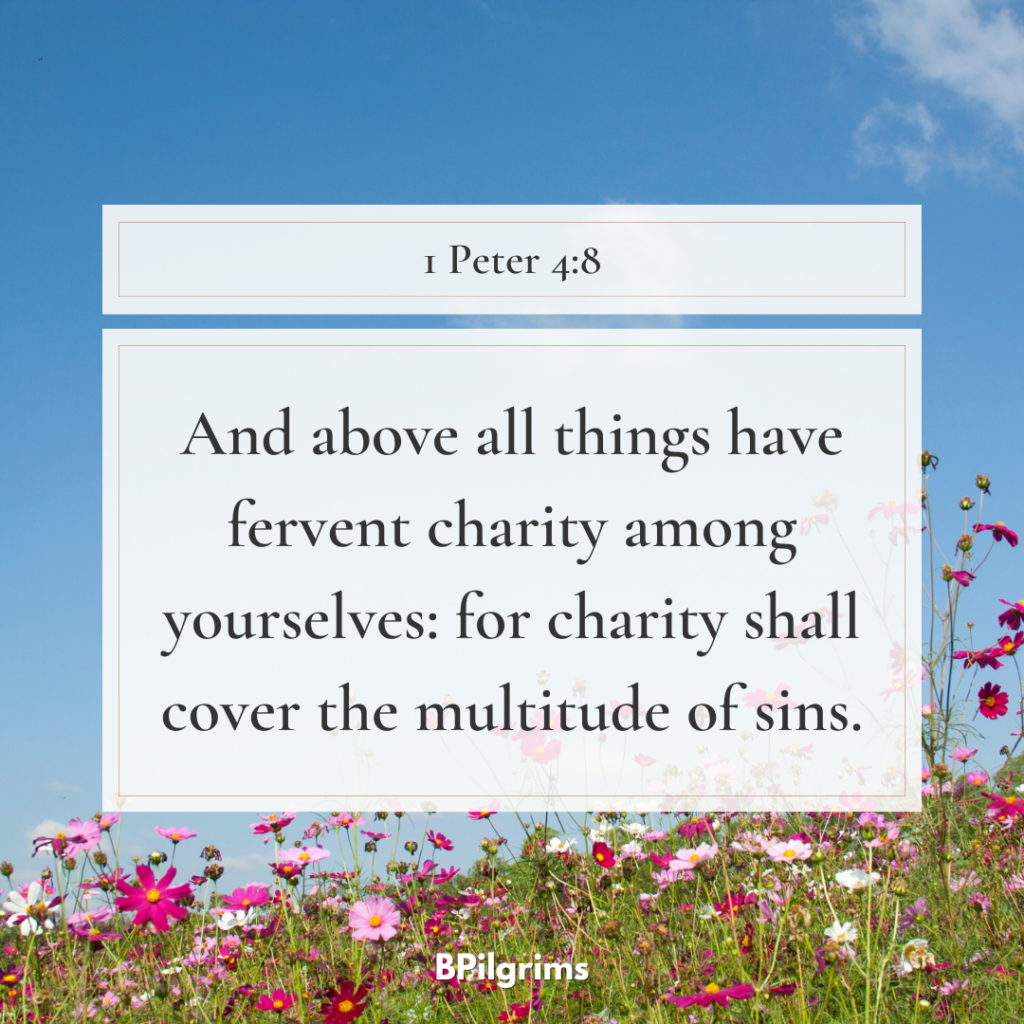 UNCONDITIONAL FORGIVENESS
There are many in Christian circles who believe – erroneously – that there can be forgiveness without repentance; in other words, unconditional forgiveness. They appeal to several Bible passages to substantiate their point of view.
Luke 23:34
This is the prayer of our Lord Jesus on the cross –"Father, forgive them; for they know not what they do" (Luke 23:34; see also Stephen's prayer in Acts 7:60). What did our Lord Jesus mean by this prayer, and what was His intent? Does that prayer prove that forgiveness can be given without having been asked? If forgiveness can be granted without asking, would it mean forgiveness is unconditional? Would it mean that those who crucified Him without hearing and believing the Gospel had their sins forgiven and be saved? Would it mean the sin of Judas Iscariot who betrayed our Lord Jesus would also be forgiven?
Clearly, that is not what the Bible teaches. There can be no forgiveness apart from genuine repentance. The Westminster Confession of Faith puts it this way, "Although repentance is not to be rested in, as any satisfaction for sin, or any cause of the pardon thereof, which is the act of God's free grace in Christ; yet it [repentance] is of such necessity to all sinners, that none may expect pardon without it" (The Westminster Confession of Faith, Chapter 15.3).
What then does Christ mean by the prayer He uttered on the cross? First, we know that the Son's prayer was heard by the Father. In John 11:42, our Lord Jesus says, "Father, I thank thee that thou hast heard me. And I knew that thou hearest me always: but because of the people which stand by I said it, that they may believe that thou hast sent me" (John 11:41–42). Second, the Bible is explicit that forgiveness of sin is by faith in the sacrificial atoning work of our Lord Jesus Christ.
Therefore, when we consider our Lord's "forgiving" prayer in light of the whole picture of Christ's redemptive work and not just the singular event of His crucifixion, then our Lord's prayer was answered whenever the Gospel is preached, and sinners repent and believe in our Lord Jesus.
This was what happened at Pentecost. Peter preached, and when the people heard the Gospel, "they were pricked in their heart, and said unto Peter and to the rest of the apostles, Men and brethren, what shall we do? Then Peter said unto them, Repent, and be baptized every one of you in the name of Jesus Christ for the remission of sins, and ye shall receive the gift of the Holy Ghost" (Acts 2:37–38). The sins of these people were not forgiven apart from believing that our Lord Jesus died for their sins. They were forgiven because they believed and repented.
Mark 11:25–26
"When ye stand praying, forgive, if ye have ought against any: that your Father also which is in heaven may forgive you your trespasses. But if ye do not forgive, neither will your Father which is in heaven forgive your trespasses" (Mark 11:25–26). This is our Lord Jesus' instruction to His disciples.
There is a distinction to be made between a person's act of forgiving and his attitude of being forgiving. Forgiveness, as one writer puts it, is the offended party lifting the guilt of the offender and thus opening the way for reconciliation. In Mark 11:25, our Lord Jesus is concerned about the attitude of the offended party as he stands before God in prayer. If he is not willing to forgive the offender, the offended cannot expect forgiveness from God.
The point is that Christians must always be prepared to forgive and exercise reconciliation, just as David said of God, "For thou, Lord, art good, and ready to forgive; And plenteous in mercy unto all them that call upon thee" (Psalm 86:5).
Thus, in Mark 11:25, our Lord Jesus is saying that the Christian in prayer is expressing to God his genuine desire to forgive the brother who has offended him and thus effecting reconciliation. But again, this forgiveness is granted not apart from repentance on the part of the offended. Mark 11:25 is a prayer to remove bitterness and resentment on the part of the offending part.
CONDITIONAL FORGIVENESS
The concept of unconditional forgiveness flies the face of our Lord's teaching on church discipline; He says, "Moreover if thy brother shall trespass against thee, go and tell him his fault between thee and him alone: if he shall hear thee, thou hast gained thy brother. But if he will not hear thee, then take with thee one or two more, that in the mouth of two or three witnesses every word may be established. And if he shall neglect to hear them, tell it unto the church: but if he neglect to hear the church, let him be unto thee as an heathen man and a publican. Verily I say unto you, Whatsoever ye shall bind on earth shall be bound in heaven: and whatsoever ye shall loose on earth shall be loosed in heaven. Again I say unto you, That if two of you shall agree on earth as touching any thing that they shall ask, it shall be done for them of my Father which is in heaven" (Matthew 18:15–19).
While the words "forgiveness" and "repentance" are not used in this passage, it is clear unless and until there is repentance and forgiveness, there can be no reconciliation. If the offender refuses to hear the offended, the next and more serious step of church discipline is affected.
Therefore, if forgiveness is unconditional, then this whole process of church discipline would be unnecessary and indeed farcical. The offended party could simply say, "I forgive you," and end the matter. But the point of church discipline is that there can only be forgiveness if there is repentance.
However, does that mean that every offence must be dealt with according to Matthew 18:15-20? The answer is a flat no. There are some matters that can be dealt with by love. Peter writes, "Above all things have fervent charity among yourselves: for charity shall cover the multitude of sins" (1 Peter 4:8; Proverbs 17:9). This means that we simply learn to overlook a multitude of offences, recognising that we are all sinners, exercising love toward those who have offended us and covering their sins, and at the same time, realising that others would have done the same to us in covering our sins.
Pastoral Letter by Pastor Isaac Ong – Calvary's Weekly Bulletin (10 February 2019)